Hello readers,
During the month of "September Love", I wanted to review Tiffany's D. Jackson's latest book release, "Grown". instantly, this book gives me Ni-Ni Simone vines with a hint of Sister Souljah. I miss reading a good Urban Fiction story nowadays. Oh, let me not forget, "Like a Moth to A Flame" hunny by Ashley Antoinette. All these wonderful black queens write extremely well, describing the everyday life that modern teenage girls go through in their lives. This storyline can never get old to write about in Urban Fiction.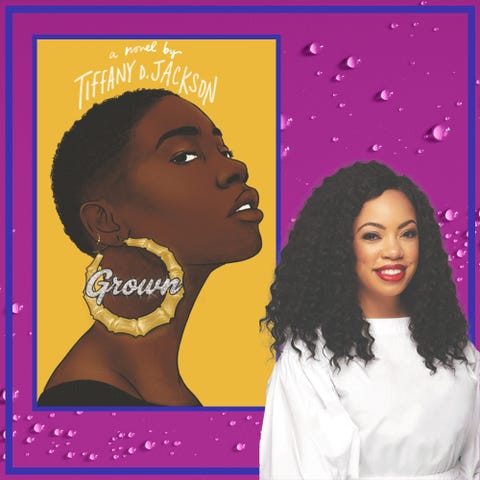 Enchanted Jones is not taking lip from no one. She is strong, powerful with a voice out-of-this-world. She can sucker you in by her driven passion to be famous, yet, all magic comes at a price. Enter: hot rapper who has abandonment issues and likes to control and manipulate his "girl" while beating down on her character which ultimately intimates him. Tale as old as time.
Jackson's storytelling is smooth as the story goes on Enchanted and Korey's journey on tour begins. the ups and downs of a age-difference relationship takes a told on the reader as you can't help but to feel guilty in some type of way. The guilt of wanting a dream, but conforming to the scarifies or choices presented in a nice package. Nothing more terrifying than a relationship that goes so far wrong.